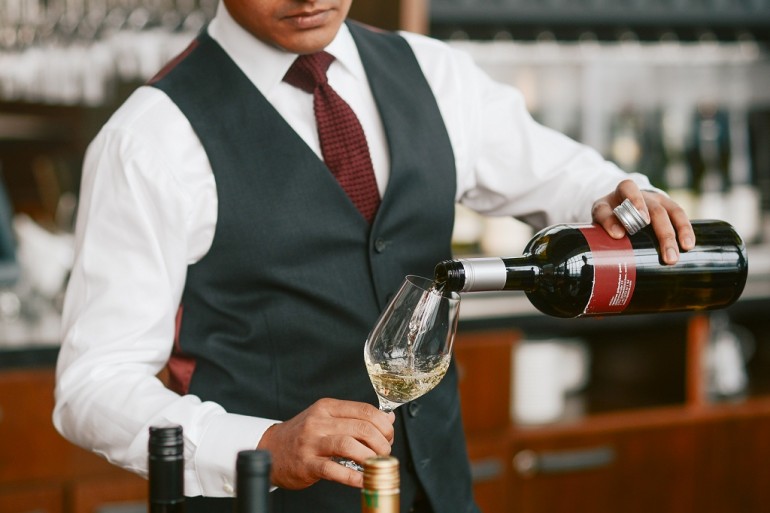 ---
You all know that it is great to pair wine with food; to combine flavours and turn your normal dinner into a divine feast. But wine doesn't have to just be paired with food. You can also pair it with the occasion, turning a particular moment into a magical experience that you and your guests will remember for a long time!
wanderwine is partnering with Edit Suits Co. to bring you the perfect killer wine / occasion / outfit pairing to be sure you're the full hit for any scenario!
Our good friend Fazil, wanderwine tastemaker, WGS Sommelier of the Year and Head Sommelier of Salt Grill & Sky Bar was our model for the afternoon. He also did what he does best and recommended three wines for different occasions (although we thought he was an absolute natural in front of the camera… perhaps a new pastime!)
---
1. Drinks at the bar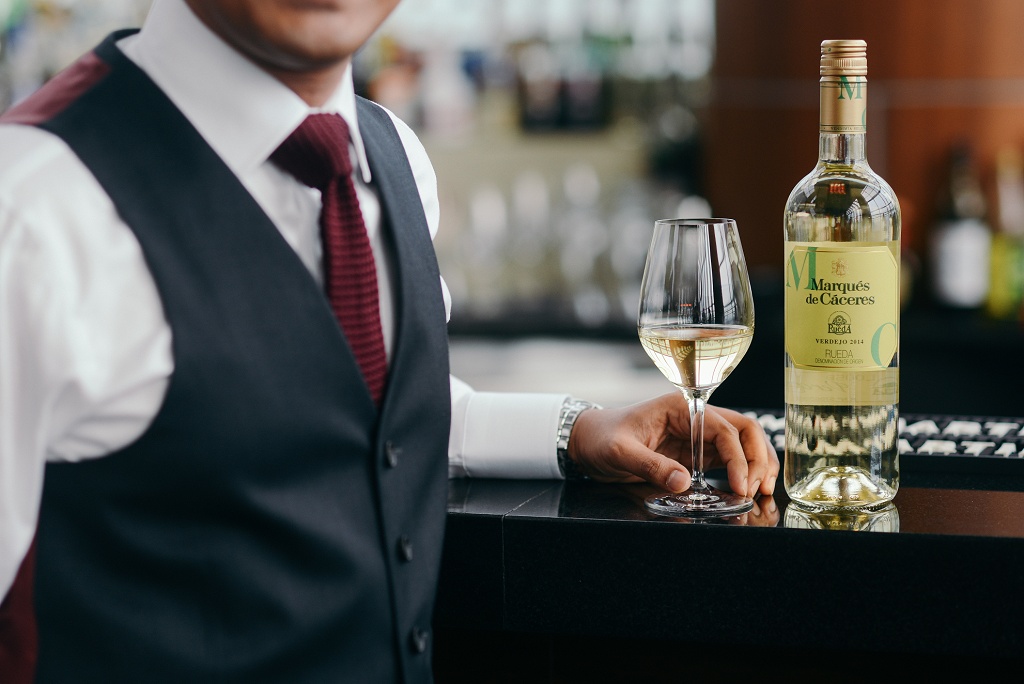 For drinks at the bar, whether it's a first date or an evening out with friends, the Marques De Caceres Verdejo 2014 from Spain is an enjoyable drop to drink. Fresh and clean on the palate with essences of tropical fruits, it has a long finish and is extremely refreshing – perfect to calm any first date nerves! It's fruity and is similar to a blend of Sauvignon Blanc and Pinot Gris, so we promise that you (and your date) will love it too!
If either of you gets peckish, this wine pairs well with fresh seafood such as oysters, yellow tuna sashimi or tempura prawns. And we all know what oysters are renowned for, so if you are on a date with the miss, order up and let the oysters (and wine!) work their magic!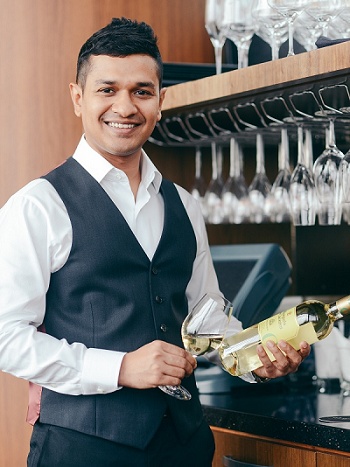 What to wear? A waistcoat can be a great piece to stand out from the crowd (or woo that hot girl in the corner). A good and snug fit is essential, and make sure you button it up so it makes you look put-together (but always leave the last button undone!)
2. Fine dining restaurant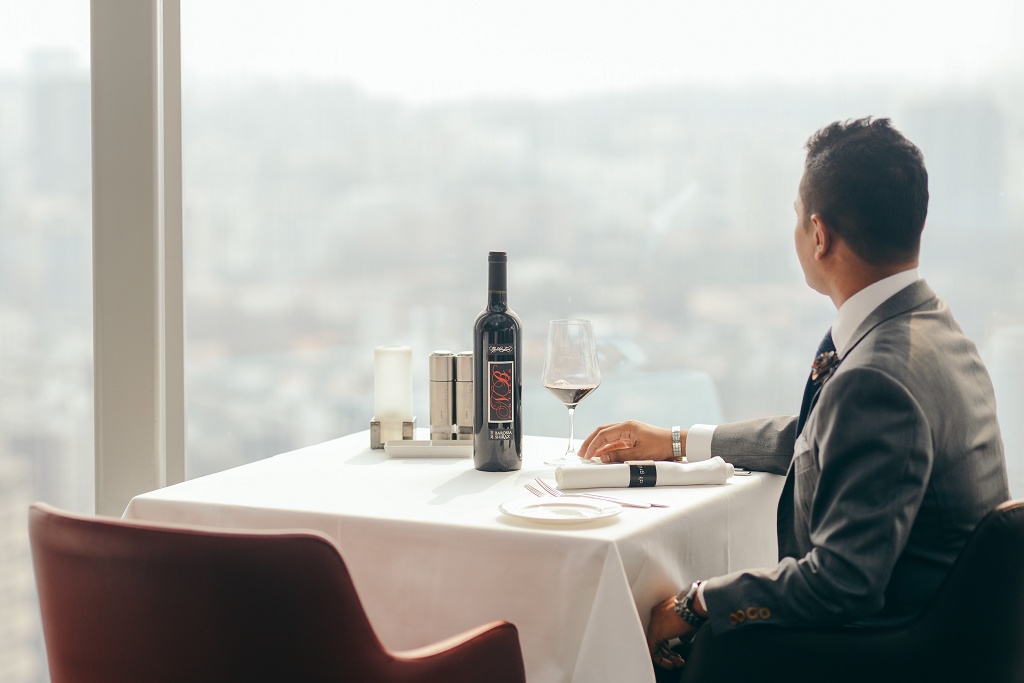 For an evening out which includes fine dining, a suit without a tie is perfect. This is a flawless look which works from office to restaurant, so loosen up after work and drop that tie! With a well-fitted jacket you can make sure that you keep a dapper look. Wearing a suit without a tie will give you a more casual and relaxed edge. Pair it with a wardrobe classic like a well-tailored white shirt that has a fairly stiff collar to make sure it stays in place without a tie.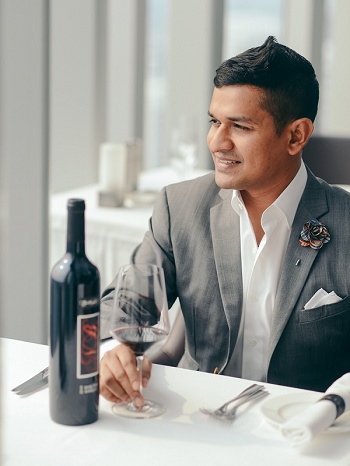 Indulge in the Chris Ringland North Barossa Vitners Shiraz 2010! A bold, full-bodied red from the Barossa Valley which encompasses all the characteristics that this red from South Australia is famous for. It's jammy, fruit forward and has spicy flavours. The body of the wine is powered by its alcohol strength (again, good for first dates!!) and has a long, lingering finish. Fazil recommends decanting this bottle for an hour before serving, and warns that it's not a wine for amateurs; which makes us want to try it even more!
3. Casual afternoon drinks
And if bar drinks or the dinner date went so well and you're keen to have your mates over the next day for a casual drink in the afternoon and to show your new date off, then make sure your fridge is stocked with the Layer Cake Malbec 2011, an Argentinian wine from the banks of Mendoza River!
There are strong characteristics to this wine; fiery and intense (just like your date perhaps!?!). The palate holds exotic spices and black peppers along with hints of truffle and oak. This vibrant wine is definitely a powerhouse to the mouth!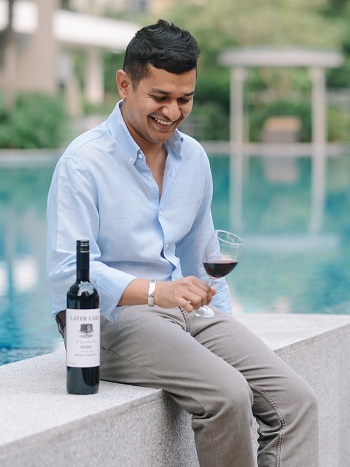 And to ensure you're well-dressed to guarantee that second date, a relaxed and breezy linen shirt is a must to wear. Match it with the right pair of chinos – it gives you a sleekness that makes them a touch smarter than jeans, and is a fine example of a smart-casual look.