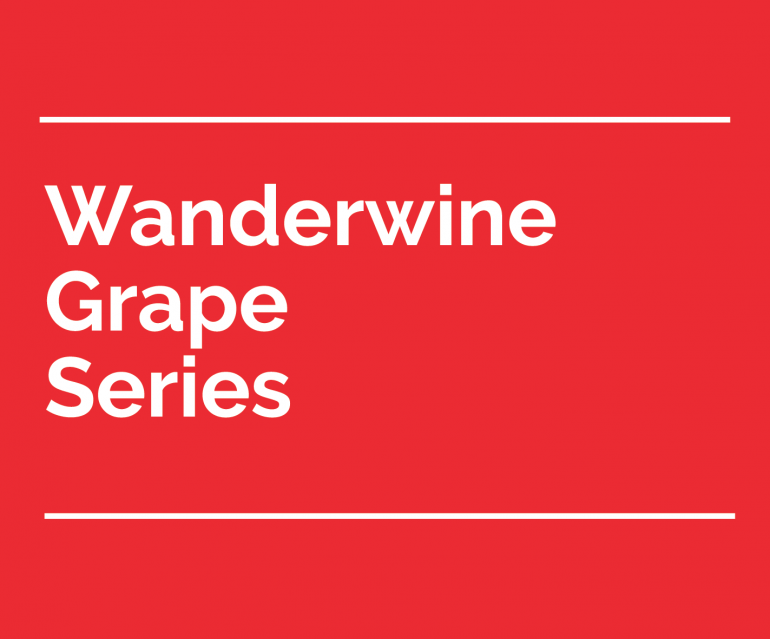 Wanderwine Grape series: Syrah/Shiraz
---
 This week we are going to talk about a kind of grape that is often confused. Syrah and Shiraz. What are they and how are they different?
---
Time to reveal the answer – they are actually the same grape variety!
Syrah/Shiraz is a dark skin grape used in red wine. They can be found in Rhone Valley in France, Hunter Valley and Barossa Valley in Australia and Washington and California in the United States.
The wines found in colder regions such as Rhone Valley and Washington are medium to full-bodied with medium to high levels of tannins. They are also characterized by flavors of blackberry, mint and black pepper. On the other end of the spectrum in hotter climates like Barossa Valley of Australia, the wines are full bodied with softer tannins. They are jammier with spice notes of licorice, anise and earthy leather.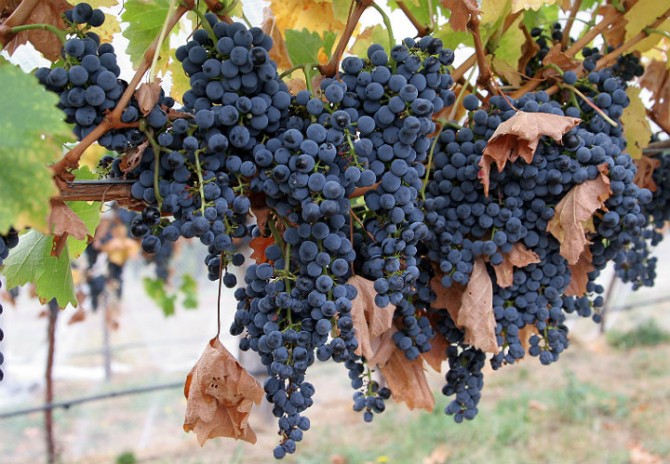 Syrah/Shiraz grapes
So is it called Syrah? Or Shiraz?
Although they are made from the same variety of grape, Syrah and Shiraz have a few distinct differences. Take for instance their regions of origin. Syrahs are mainly from France and other European countries. Shirazs are from Australia.
Shiraz arrived in Australia through James Busby, who made a trip to Europe to collect cuttings from vines. One of the cuttings brought over was Syrah. These cuttings were planted in the Sydney Botanical Gardens and in the Hunter Valley wine growing region. The significance of Shiraz was officially recognized in the 1860s, where it was established as an important variety in Australia.
Are you able to tell them apart?
As far as labeling is concerned, 'Syrahs' are more similar to classic French reds, which are more elegant, tannic, smokey, and a more restrained fruit flavor. 'Shirazs' are closer to the Australian New World take on the vines. They are made from riper tasting berries, more fruit forward, higher in alcohol, lesser tannin, peppery rather than smokey and would require less aging.
However, since there are no proper regulations or standardizations in labelling, you will never really know what kind of wine you may get, which makes it all the more fun to explore and drink!
In general wines made from Syrah/Shiraz are powerful and full-bodied. They cover a wide range of flavors depending on the soil they were grown in. The aromas can range from violets to berries, chocolate espresso and black pepper. And as usual, the aging process adds flavors of oak to the crimson solution. More often than not, winemakers carry out "cold soaking" to increase the color and fruitiness of the wine. This aids in countering the harsh tannins and extracting more herbaceous flavors from the thick grape skins.
"What is cold soaking? It is the soaking of grapes in a cold environment for an extended period of time. This helps to extract the colors and flavours from a regular maceration process without the tannins. It is done in a cold environment to inhibit the fermentation of the grapes."
Even though Syrah/Shiraz are of the same varietal, they are not to be confused with Petite Sirah! Petite Sirah is actually Durif, a cross between Pelourisin and Syrah. It has even more tannins and a robust body because of the size of the fruit in relation with its skin!
Only Syrah/Shiraz can keep up with the bold flavours of steak frites!
Full-bodied Syrah/Shiraz pairs well with dishes boasting of full and bold flavours. This calls for barbecued red meat and strong blue cheese! You will not go wrong following the rule of thumb for wine pairing: "Fuller body for bolder food. Lighter body with delicate food."
Barbecued pork, or Bak Kwa. A Chinese delicacy, especially popular during Chinese New Year gatherings!
So, one would do well to pair grilled lamb with cool climate Syrah such as this Chateauneuf-du-Pape! If you are craving for a slice of Bak Kwa, savour it with a glass of warm climate Shiraz! We highly recommend our Two Hands Bellas Garden, this star bottle will leave you asking for more!