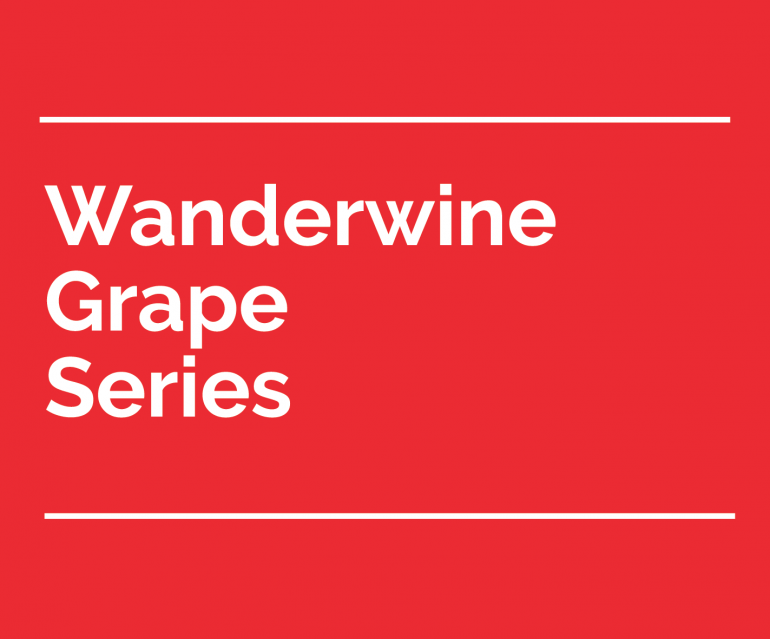 Wanderwine Grape series: Sauvignon Blanc
---
 In this post, we're going to talk about Sauvignon Blanc, the other parent of Cabernet Sauvignon.  Sauvignon Blanc translates into "Wild White" and is one of the most widely planted wine grapes because of its flavors and wide range of styles. It is usually used in white wine.
---
Sauvignon Blancs buds late but ripens early, so it grows particularly well in continental climates marked by hotter summers and colder winters. This prolongs the ripening process and allows the flavors of the grape to develop completely. However, if the Sauvignon Blanc grape is overexposed to heat, it will over-ripen, producing wines that are dull and flat. Unfortunately, because of global warming, harvest for season has been occurring earlier.
Sauvignon Blanc
Sauvignon Blanc's flavor is green and herbaceous unlike Chardonnay, which is fruitier and more full-bodied. Sauvignon Blancs are mostly dry but a few producers in California and New Zealand have left a gram or 2 of residual sugar to create a richer texture. Many different factors shape the flavor of the wine. Especially in France, fine attention is paid to the Terroir characteristics of the soil.
"Terroir – set of special characteristics that the geography, geology and climate of a certain place, interacting with plant genetics reflect in products such as coffee, tobacco, chocolate, and in this case, wine."
The elements in the soil determine the flavor the wine will have. Loose chalk soils in Sancerre and Pouilly produce wines of richness and complexity. But compact soils will produce wines with more finesse and perfume. And near the Loire River, the gravel soil produces wines with spicy, floral and mineral notes.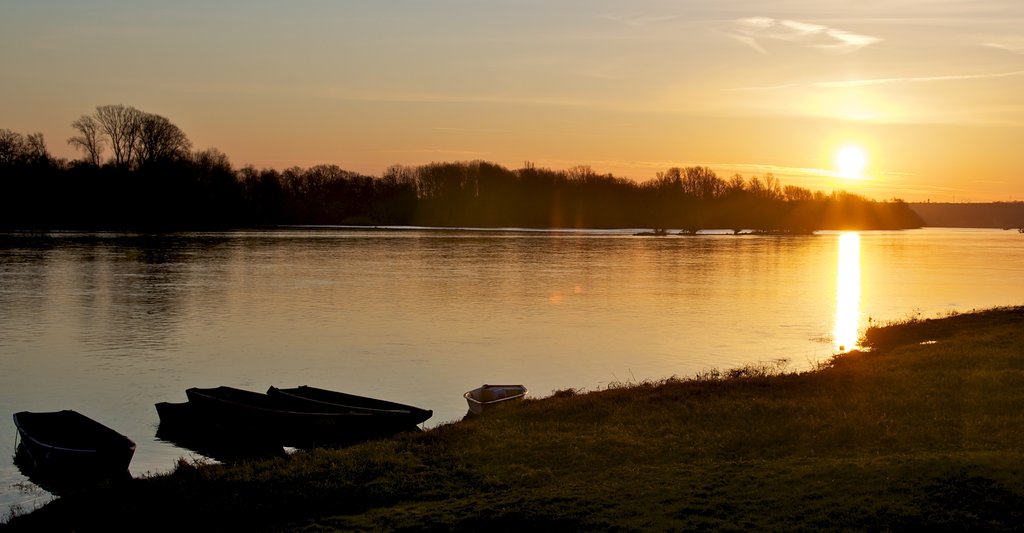 The River Loire, the longest river in France
---
Two Sauvignon Blanc recommendations for you to taste this weekend:

Bordeaux Graves Château Callac Blanc 2011
- Citrus nose with hints of cinnamon and vanilla
- Velvety and suave on the palate
- $ 33.20

Pouilly-Fumé l'Arrêt Buffate 2010
- Floral and mineral notes, glorious mouthfilling depth
- Gold Medal at Paris 2011 Concours Général Agricole
- $ 45.60
---
Besides the Terroir characteristics, the winemaking process, temperature and fermentation/aging process can also affect the end product. For instance, the longer the length of time the grape is in contact with the must of the grape, the more intense and pungent the wine would be.
"Must – freshly pressed fruit juice that contains the skins, seeds, and stems of the fruit. It is the first step in winemaking."
Unlike how temperature affects flavors during the grape's ripening process, a higher temperature during fermentation brings out the mineral flavors and a lower temperature brings out the fruity and tropical flavors out of the wine. Finally, aging in Oak barrels would round out the flavors, taking away some of the acidity. However, most New World winemakers prefer fermentation in stainless steel vats to preserve the sharp focus and intensity.
When it comes to food pairings, Sauvignon Blanc goes well with dishes that use a lot of herbs. Dishes that have parsley, basil, mint, tarragon, thyme, fennel, dill, chives and rosemary will pair well with Sauvignon Blanc. And we've all heard the saying 'pair white wine with white meat'. Chicken, pork, turkey and most white fish would pair well.
Rosemary Roasted Chicken with Potatoes
Sauvignon Blanc is also one of the few white wines out there that can pair well with Sushi! Many Asian dishes also pair well with Sauvignon Blanc. Stir-fry Dishes like asparagus with shrimp, broccoli with scallops are all good choices. Dishes with South-East Asian flavors such as lime, chili or coriander would also pair well with the crispness of Sauvignon Blanc.
Stir-fried Shrimp with Asparagus, Thai-style
Chèvre, or goat cheese is a popular cheese to pair with Sauvignon Blanc. Because most Sauvignon Blancs have low sugar content, it pairs well with cheeses that are more briny and sour like Chèvre, yoghurt, or crème fraiche!