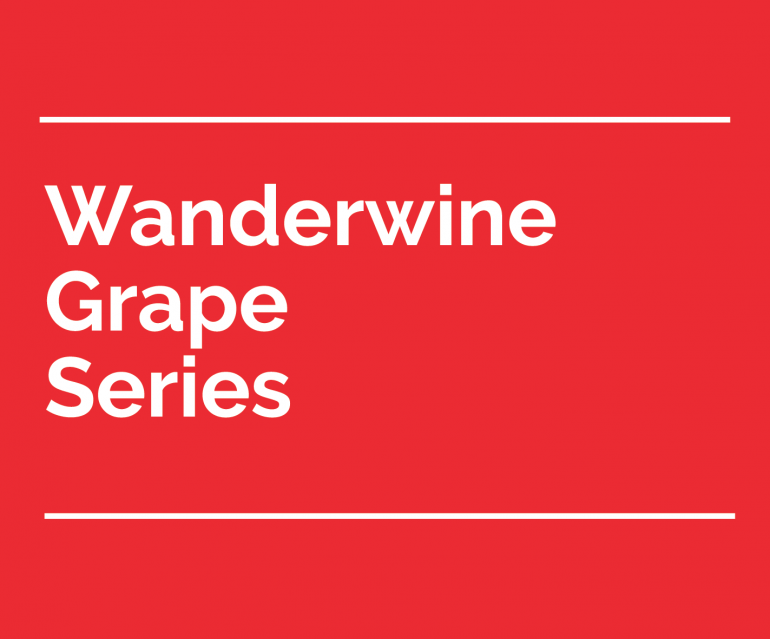 Wanderwine Grape series: Merlot
---
Welcome back to the Wanderwine Grape Series! This week, the team will introduce you to Merlot – the most widely planted grape variety in France!
---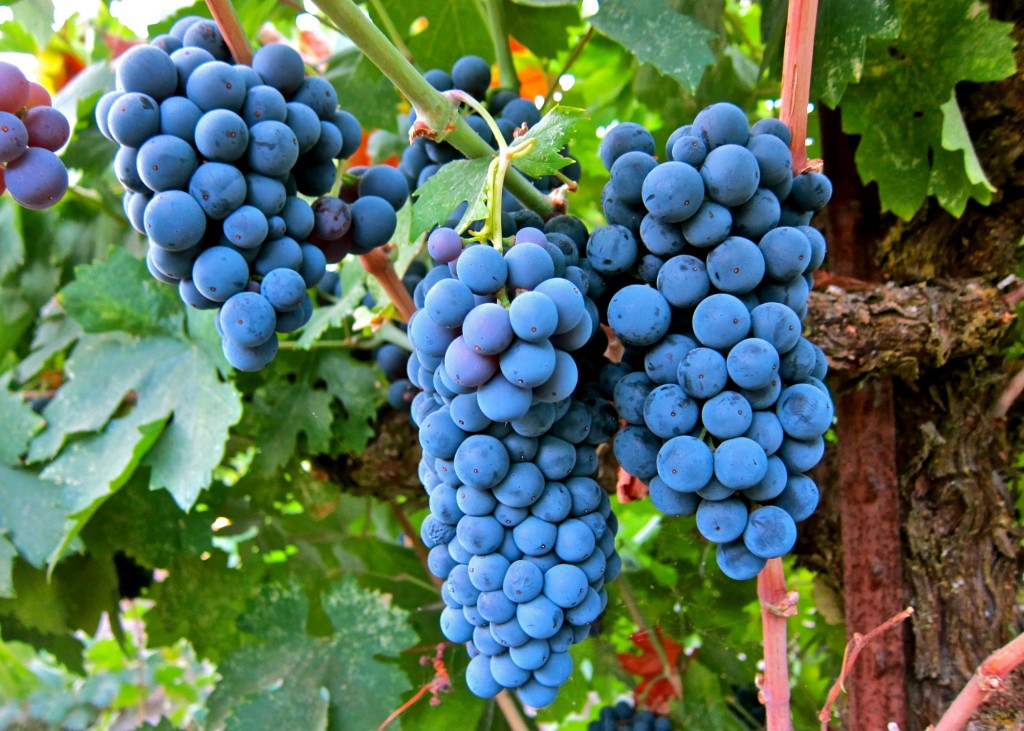 Merlot Grapes
The name Merlot translates to "The Little Blackbird" in French, and the grapes were named after the local black birds who loves to feast on the ripe grapes. Merlot is recognizable by their elegant dark blue coloured skin and loose large grape bunches. In case you are wondering, Merlot is an offspring of the Cabernet Franc, which explains their similarity in appearance!
Merlot grapes have thinner skins, resulting in lesser amount of tannins in comparison to Cabernet Sauvignon, its half-sibling variety. Merlot grapes also tend to have a higher sugar content and ripen almost two weeks earlier than the Cabernet Sauvignon. Merlot is also one of the most widely planted varieties globally, with plantings in France, Italy, Australia, Argentina, New Zealand and the United States among many others.
In terms of taste, Merlot wines are usually smooth with red fruit flavours. Another interesting element about Merlot is its changeable characteristics based on the climate. Wines with higher level of tannins can be produced in cooler climates, giving full-bodied palates of blackberry or even espresso. A hotter climate will bring out the fruity elements in a Merlot, offering delicious flavours of plums or cherries!
For food pairing possibilities, you will be pleased to know Merlot wines are versatile and match well with an extensive spectrum of cuisines. Pour yourself a glass of St. Emilion Grand Cru to go with lighter meat dishes such as chicken, duck or pork!
For Asian options, think of your favourite comfort food such as the famous "Peking Duck" 北京烤鸭 – Beijing Roast Duck or "Char Siew" 叉燒 – literally meaning "fork-roast", a popular roasted pork dish across Southeast Asia.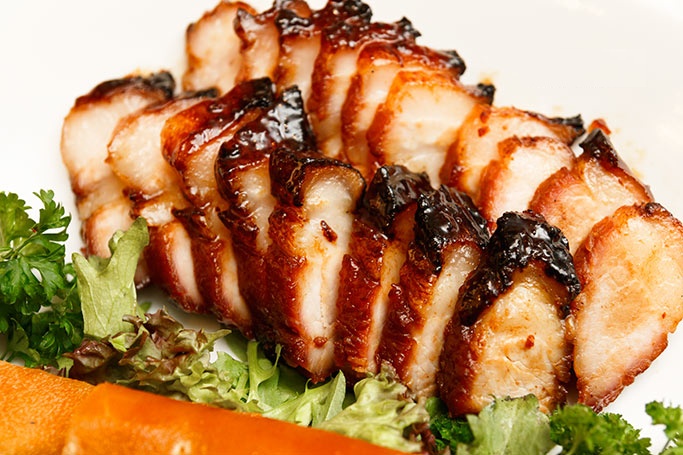 Just look at that mouth-watering "Char Siew" 叉燒 slices, anyone wants a bite?
Drawing your attention to the cheese board, semi-hard varieties such as the Jarlsberg, Cheddar or Edam are the way to go with Merlot! For the dessert lovers, yes you may have your chocolates with Merlots like our Chasse-Spleen, but try to stick to chocolate desserts such as mousses or cakes rather than a pure chocolate bar!
Since Merlot blends in easily with most dishes, our advice is to be a little more adventurous in your food pairing ideas! If you are whipping up a dish in the kitchen, consider using Merlot as a red wine sauce for cooking too!
Now armed with some new found knowledge, choose a nice Merlot as your next bottle, regardless if it is for a leisure evening or a special candlelight dinner with that special someone! Alternatively if you are not a big fan of red wines, check out this surprising Merlot Rosé from the famous appellation of Saint Emilion in Bordeaux!