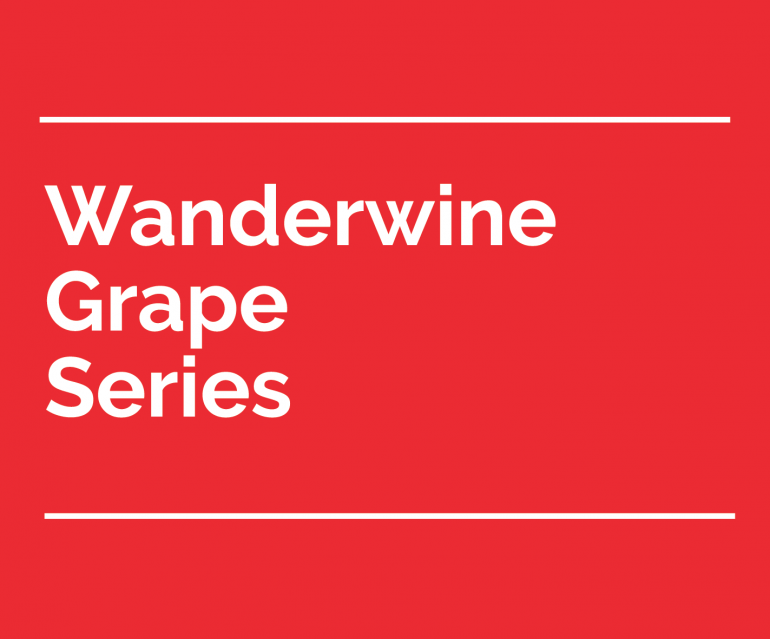 Wanderwine Grape series: Cabernet Sauvignon
---
Apart from providing speedy delivery of wine to our customers, we at

wanderwine

also want to share our knowledge and the best way to enjoy them! What better way to begin than with the grape varieties? Starting this week, we would be showcasing the different kinds of grape varieties that going into winemaking.
---
Before we even started on this blog post, we had trouble deciding which grape to begin with; there are just too many types to choose from! But after several rounds at the office, the type of grape that always pops up at the very top of everyone's list is Cabernet Sauvignon, making it the natural starting point of this series.
Cabernet Sauvignon Grapes
First off, Cabernet Sauvignon is very easy to grow, which makes it a popular wine for winemakers. It can be found in France, Italy, Spain, California, Australia, Chile, South Africa, etc. Cabernet Sauvignon started gaining international recognition in Bordeaux, where it was appreciated for it's high tannin levels.
"WHAT ARE TANNINS? It is the sensation you get on your gums when drinking, the same taste as when you're drinking a cup of tea."Or as the locals say, it is the 'Siap' (Hokkien) texture in your mouth when you lick the insides of a banana skin. Or, when you bite into a grape seed, which explains a lot, because that's where the tannin come from in wines, the grapes' seeds and its skin!"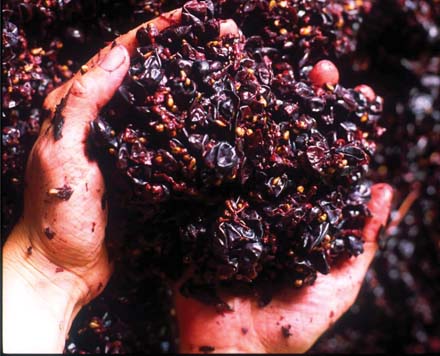 This is where the flavor and color comes from!
The tannin levels in wines tend to reduce when they age, along with the release of more subtle flavors. A Cabernet Sauvignon's flavor may also vary because of the climate. Cooler climates produce grapes of lighter flavors, which may have hints of Mint, and Green Bell Pepper, whereas in warmer climates, the grapes may become over ripe and produce Blackcurrant, and Black Olives nuances.
But, having the right grapes is only half the equation in making a good bottle of wine; the age of the wine also plays an important role when it comes to food pairing. Aging changes the flavor as well as the level of tannin. You don't want to pair a young Cabernet Sauvignon with spicy foods because the Capsaicin found commonly in Chili Peppers would make the bitterness of tannins even more pronounced. On the other hand, you will get a better result pairing it with foods heavy in fats and protein, for example, Steak with Butter Cream Sauce. And as the wine starts to age, ease off the bold flavors of the foods to accommodate the reduction of tannins and the newly developed delicate flavors in the wine.
Or just pour it in and marinade your meat with it!
And while we're on the topic of food, everyone knows that wine and cheese is the perfect combo. So which cheeses goes well with Cabernet Sauvignon? Good news! It goes well with a lot of them – Cheddar, Mozzarella and Brie are all good choices. Just avoid full-flavored cheese such as Blue Cheese that might clash with the full-bodied Cabernet Sauvignon.­­­­­
Whether you like old world or new world, blended or a straight 100% Cabernet Sauvignon, knowing where the grapes come from adds another dimension to your appreciation of wine. And the best way to enjoy wine is with a glass, good food, and in good company, which is what we here at wanderwine is all about; pairing people with wine.