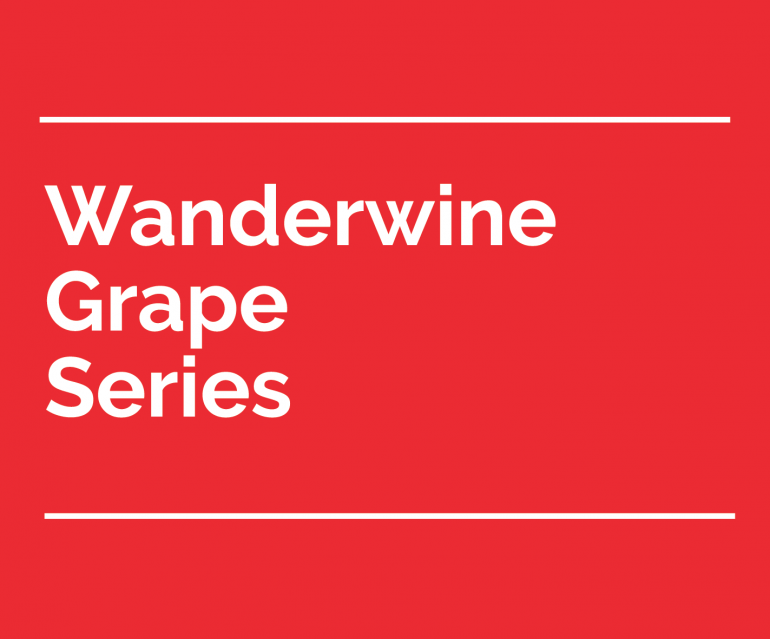 Wanderwine Grape series: Cabernet Franc
---
In the last post, we talked about Cabernet Sauvignon, the world famous grape. But it wouldn't have gotten to where it is without its predecessor, Cabernet Sauvignon.
---
In 1997, DNA analysis revealed that Cabernet Franc is one of two grapes that make up Cabernet Sauvignon. Cabernet Franc is grown mainly for blending with other wines to round out the taste and to add more aromas. It can be found it France, Italy, New Zealand, Australia, South Africa and the Americas. Cabernet Franc can also be found in Ice wines produced in Canada and the United States because Cabernet Franc is able to withstand cooler climates.
We can see where Cabernet Sauvignon got his stunning good looks from!
What is Ice wine? – It is a sweet wine discovered by accident in Germany. Prudent farmers hit by an unexpected frost made wine from the frozen grapes resulting in exceptional wine that becomes available only when there is a rare cold winter. But a large percentage of Ice wine is now commercially produced in Ontario where the summers are warm enough to produce grapes that are high in sugar and winters cold enough to ensure good natural Ice wine grape harvest.
A welcoming sight, looking at it instantly cools you down from the heat here in Singapore!
Cabernet Franc is lighter than Cabernet Sauvignon and can be described as being the feminine side of Cabernet Sauvignon. Where Cabernet Sauvignon is more full-bodied and higher in tannins, Cabernet Franc has more finesse and aromas, which lends a peppery perfume to robust wines. For instance, Cabernet Franc is commonly blended with Cabernet Sauvignon and Merlot in Bordeaux wines. The aromas of Cabernet Franc include Tobacco, Raspberry, Cassis and Violets. With Cabernet Franc that are less ripe, you might be able to taste nuances of green bell pepper and herbs. Cabernet Francs usually ripens earlier than Cabernet Sauvignon and is used as an insurance crop when the harvest of Cabernet Sauvignon is poor.
As mentioned in the previous article, aging is a huge part in wine making process. And like Cabernet Sauvignon, Oak barrels are used in the aging process. Oak is the wood of choice because it assists with aging. However, many New World wines overemphasize this and end up with Cabernet Franc wines that are too heavy in Oak flavors. Because unlike Cabernet Sauvignon, Cabernet Franc doesn't have the body to carry its own aromas and is easily overpowered by the Oak.
When it comes to food pairing, Cabernet Franc is very food friendly. Because of the herbal notes it carries, it pairs well with other foods flavored with herbs, creating a new blend of flavors, which may pleasantly surprise you. Our recommendations include dishes with rustic herbs such as Rosemary or Sage for example; veal dishes like Saltimbocca with sage or Marinated pork with rosemary. Cabernet Franc, unlike Cabernet Sauvignon, has a lower tannin level and is able to pair with spicier foods found in Latino and Mexican dishes. A glass of this Grand Cru from Saint Emilion will work its magic brilliantly.
 The sage wrapped under prosciutto in Saltimbocca will definitely bring out the herbaceousness of Cabernet Franc.
Or if your feeling Chinese food tonight, you might want to try pairing Cabernet Franc with Gu Lou Yuk 咕噜肉 which is Cantonese Style Sweet And Sour Pork. Cabernet Franc's fruity aroma would complement well with the sweet and sour flavor of the pork. Also, the wine's acidity would cut through the oiliness, refreshing your tastebuds for more yummy goodness! For an additional treat, pair your Asian delights with Rosé wines to ward off the year long Summer-like weather in Singapore!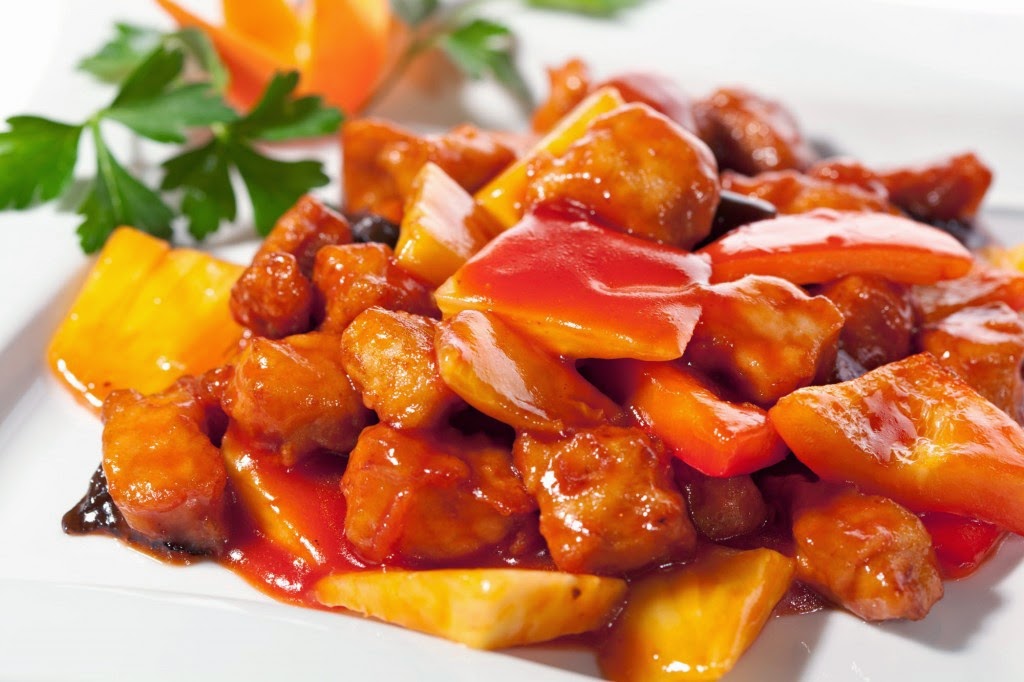 Gu Lou Yuk 咕噜肉 Cantonese Style Sweet & Sour Pork
As far as pairing with cheeses go, Chèvre (Goat cheese) with its acidity and earthiness would complement the Cabernet Franc very well. Other cheeses that work well are Garroxta, Gloucester, Aged Gouda, Parmesan and sweet Gorgonzola. And if you're a sweet tooth, a sweet Cabernet Franc wine would pair well with Dark Chocolate based desserts and dark fruits like cherries and dark raspberries.
In the next installment of wanderwine Grape series, we are going to talk about Cabernet Sauvignon's other side of the gene pool: Sauvignon Blanc. And while you're waiting, you might want to pick up a bottle of Bordeaux or two to test your palate and see if you can taste the notes we've discussed above.